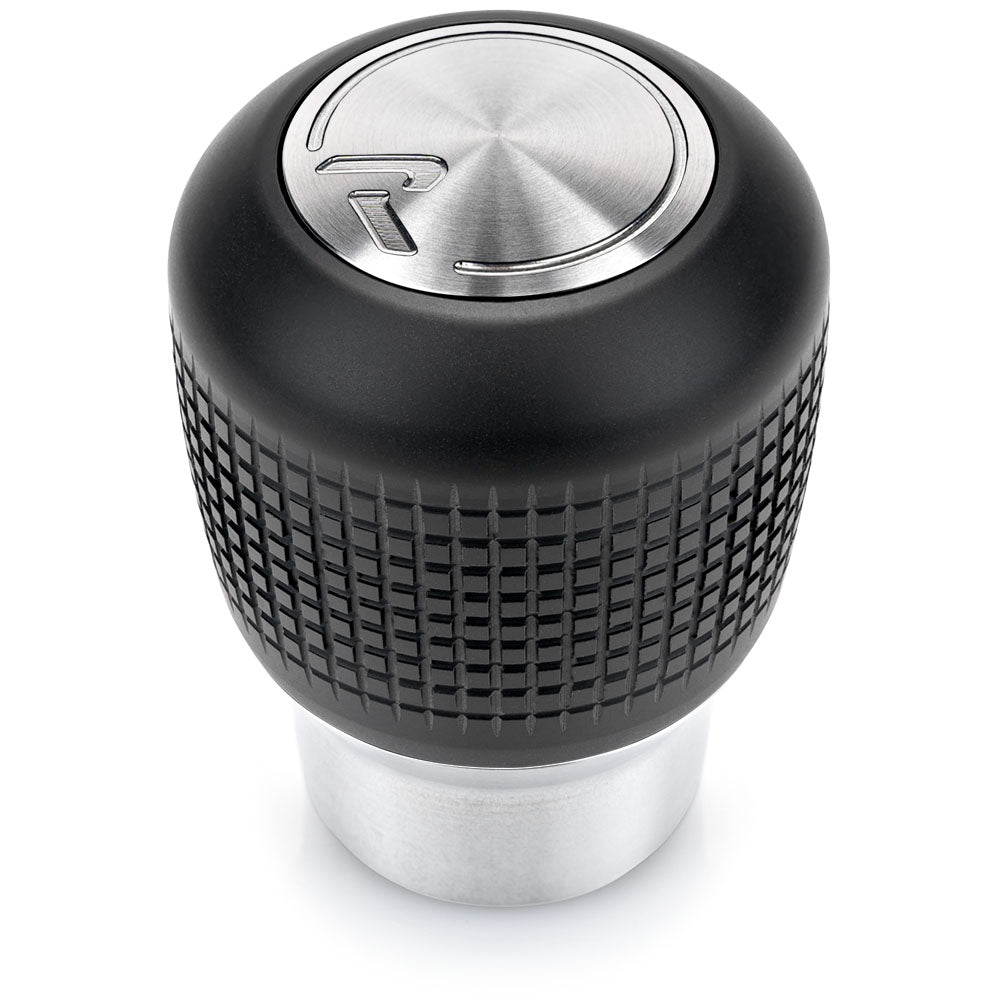 Traction - 2016-2022 Camaro Manual Adapter - 6 Speed Reverse Right & Up
Re-stocking soon
Traction is our cylindrical shaped Hybrid Series knob that has all the benefits of a weighted shift knob while never having to worry about burning your hand. The Delrin cover is a heat-resistant material that lets you drive with confidence on hot sunny days.

WEIGHT - .8lbs
HEIGHT - 2.6 in
DIAMETER - 1.9 in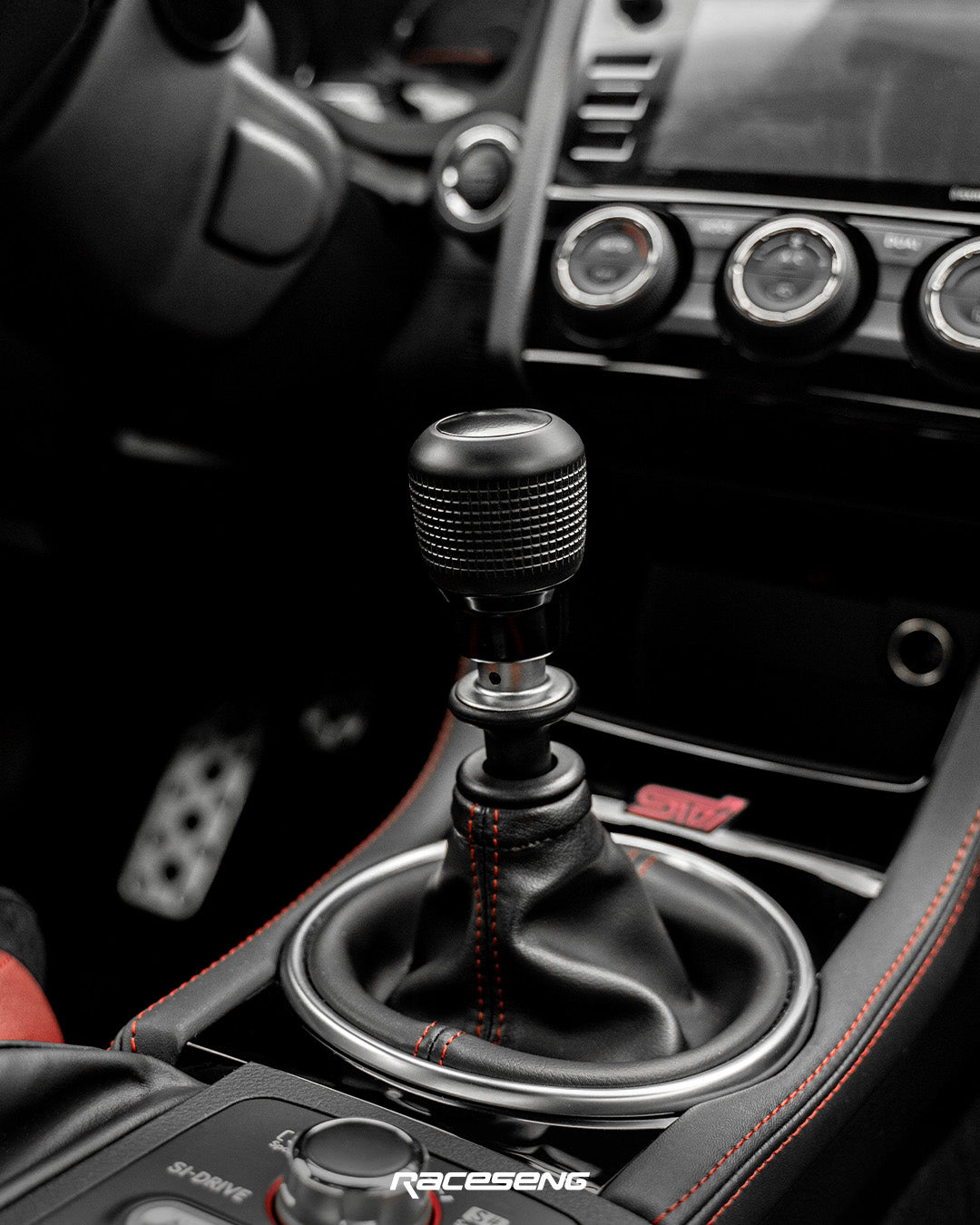 WEIGHT + HEAT RESISTANT
The utilization of stainless steel and a heat resistant cover combine for a shift knob perfect for every drive.
THE FINAL PIECE
Our shift boot collars were intentionally made to remove boot crack or saggy shift boots.