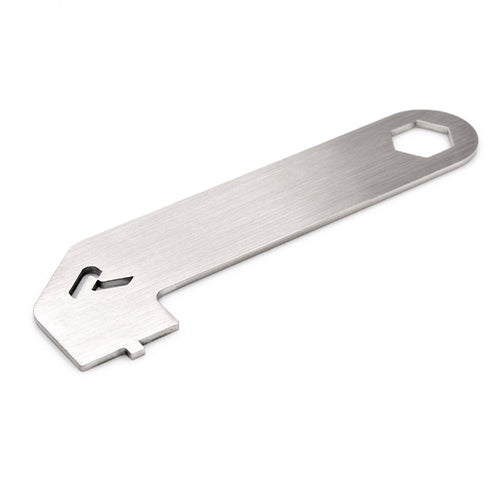 Shift Knob Tool
When you are installing a Raceseng shift knob, this tool makes installing the Threaded Adapter (TA) a simple process.
It has a wrench-like feature to tighten down a threaded adapter, as well as an Allen key to help with aligning your engraving.

The shift knob tool is also needed if you want to change the cover on your Nitro, Chicane, Traction, or Circuit Sphere \ Cylinder shift knob.
In stock