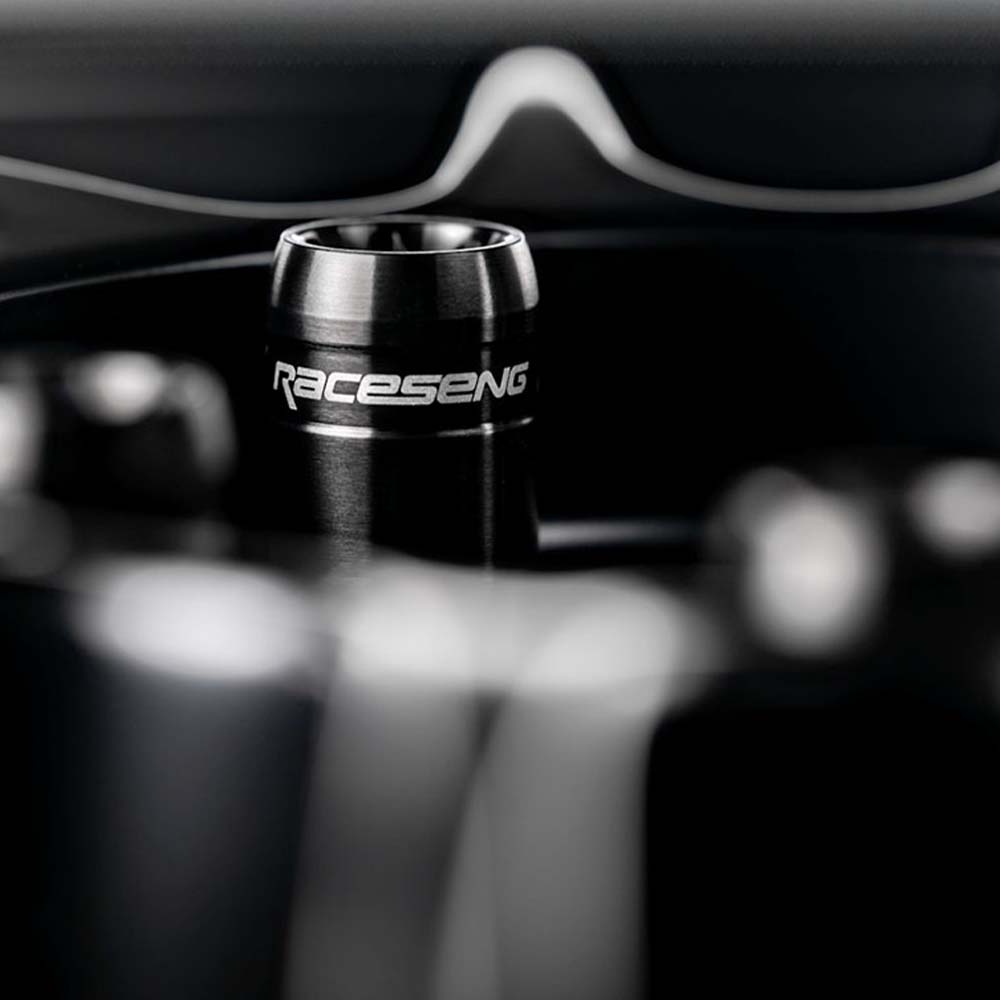 TNR-1 Titanium Lug Nut Set - Brushed Black - M12x1.25mm
In stock
TNR-1 is your solution to ugly and unsecure lug nuts. Forged from titanium, TNR-1 will never rust or corrode. The unique internal drive feature keeps the outside of your lug nuts looking mint and adds a superior layer of security to all 20 lug nuts.
Each set of TNR-1 lug nuts includes 20 lug nets, R-Drive socket and LB 8009 heavy duty anti-seize.

FITMENT  |  Closed end lug nut (Does NOT fit extended studs and stud conversion kits)
SEAT  |  Comes standard with a non-floating conical seat
SECURITY  |  Unique internal security drive
MATERIAL  |  Titanium (45 grams each)
NOT YOUR AVERAGE LUG NUTS
We don't believe in being average... That's why we spent 2 years designing and developing a titanium lug nut like no other. Our hardships and failures have culminated in making the best titanium lug nut we could produce.
SUPERIOR SECURITY
Every TNR-1 lug nut is also a security lug nut. This was achieved by developing a unique drive system called R-Drive. This drive feature is forged into every lug nut.