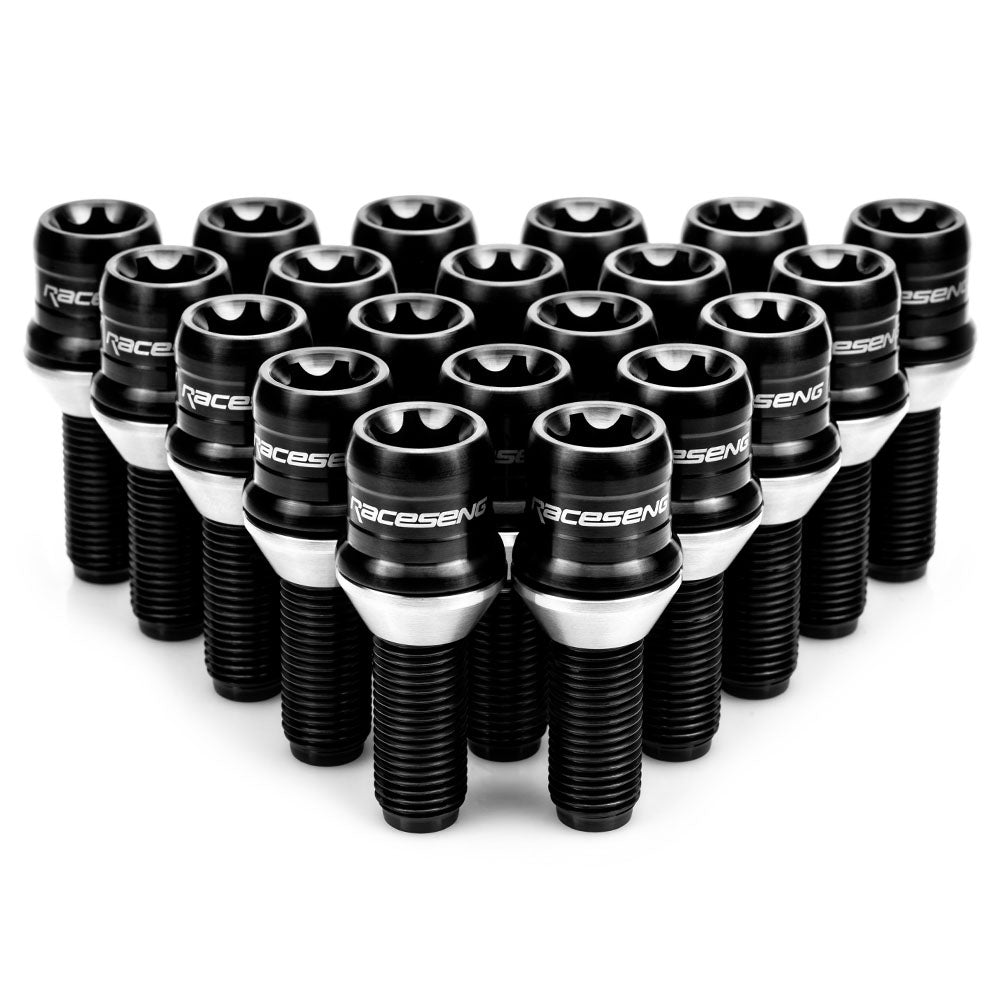 TLR-1 Titanium Lug Bolt Set - Brushed Black - M12x1.5mm
In stock
TLR-1 is your solution to ugly and unsecure lug bolts. Forged from titanium, TLR-1 will never rust or corrode. The unique internal drive feature keeps the outside of your lug bolts looking mint and adds a superior layer of security to all 20 lug bolts.
Each set of TLR-1 lug nuts includes 20 lug bolts, R-Drive socket and LB 8009 heavy duty anti-seize.
NOT YOUR AVERAGE LUG BOLTS
We don't believe in being average... That's why we spent 2 years designing and developing a titanium lug bolt like no other. Our hardships and failures have culminated in making the best titanium lug bolt we could produce.
SUPERIOR SECURITY
Every TLR-1 lug bolt is also a security lug bolt. This was achieved by developing a unique drive system called R-Drive. This drive feature is forged into every lug bolt.
TLR-1 SPECS
Weight - 2.6 lbs / 110 grams (set)
Length - 2.480 in / 63mm
Diameter - .985 in / 25mm
Thread Length:
Conical - 1.25 in / 32mm
R13 - 1.18 in / 30mm
R14 - 1.25 in / 32mm